TESTIMONIALS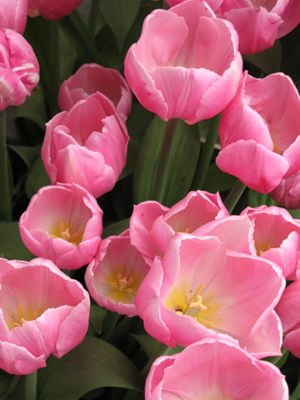 When I found Dr. Midori Nishida, I knew my search was over. No more antibiotics, long waits in doctor's offices, or misdiagnosis. With her unique and effective method of practice, I had finally found a practitioner who could actually help me; by listening to my body and prescribing very specific gentle remedies.

I have Interstitial Cystitis, a rare condition that remains a mystery to Western medical doctors. It is debilitating and often disabling. Western medicine has no effective treatment for it, and often makes it worse with medicine and invasive treatments. When I see Dr. Nishida, I spend one hour with her, and my own body tells her exactly what is ailing it and what the best treatment is.

Because of Dr. Nishida I live a full life. I have stretches of time where I feel like I have no health condition at all. If I have a setback, she can easily pinpoint the cause and give me an effective remedy to bring me back into balance.
-- Leslie B. Glendale, CA
I was diagnosed with interstitial cystitis decades ago. My first symptoms started with a bout of "honeymoon cystitis". Over the years my condition stayed dormant for a long time. One year I became very sick, which included a seven day hospital stay , coupled with 60 bottles of antibiotics. Frequent urination, and pain became my new found life partners. I went to more doctors than I could count in hopes of finding a cure for this inconsistent health problem. I would be fine for months then I wasn't. Stress really aggravated the problem. One of my former doctor's who was located in Beverly Hills told me my urethra was too small. His treatments consisted of the urethral dilation technique. A needle is inserted into your urethra area to widen and stretch open the area. Not only did it not work but it was really painful .Unfortunately as years went on ,I never improved. My problem became chronic. I was starting to get really scared.

Dr. Nishida was introduced to me by a casual friend . I had heard of a homeopathic doctor but didn't know of one in my area. Fate was finally in my corner. I made an appointment with the doctor. By the time I set up my initial appointment with the doctor, I could not eat oatmeal without getting sick. Dr. Nishida immediately started working with me. I could feel her commitment and medical authority. She tested me, then told me to stop eating wheat ,dairy, nuts, acidic foods. I was weak and somewhat at a loss as to what was left on the planet that I could eat. No one had ever told me that interstitial cystitis was an autoimmune disease, that the characteristics of the disease change and is inconsistent.

Well moving forward , this is my second year of treatment with the doctor. I am so much better. My family and friends are delighted. I stuck with it . It's great having a teammate , a coach to guide you through a tough, changeable illness. The best part of this saga is, my food choices have increased. I am now gaining weight and laughing a lot more. Thank you, Dr. Nishida. You have heightened my emotional spirit and my quality of life.
-- Gloria S. Pasadena, CA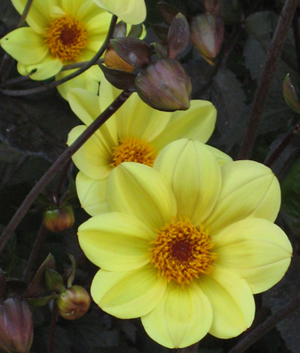 For Years before I saw Dr. Nishida I was in constant pain and couldn't sleep well, eat well or do much. I was weak, exhausted, dizzy, nauseous and was very unhappy. After three years with Dr. Nishida I am so much stronger, sleep well and am happy and very grateful that I am blessed with the kindest, most caring, amazing doctor and person that Dr. Nishida is. Thank you, Dr. Nishida for all that you are and all that you do and for making such a huge difference in my life.
-- Phyllis K. Los Angeles, CA
I came upon Dr. Midori Nishida during an exhaustive internet search to seek a cure for a serious eczema condition that affected the entire body. Up until this time I felt disconsolate, and tried many different types of treatment modalities without finding relief. Dr. Nishida was able to find the cause of the ailment and recommend treatment. After suggesting ways to alter my diet and selecting specific naturopathic remedies for eczema and detoxification, dramatic improvement was achieved in a short period of time. I now experience better overall health, and the skin condition has returned to practically a normal state. Dermal scarring remains as a reminder of my ordeal, though this is also starting to become less noticeable over time.

I am extremely happy and grateful for the medical treatment rendered by Dr. Nishida and would refer her to anyone wishing to find a natural and effective way to treat the total body.

Sincerely, Richard O.
-- Richard O. Bellflower, CA